Conventional solid-state lasers are pumped by a flashlamp. The lifetime of the lamp is generally shorter than 400 hours and the coupling efficiency of the lamp power into the laser crystal is very low (normally less than 3%), resulting in various undesirable effects such as serious thermal lensing, bad beam quality, bulky physical size and frequent replacement of the flashlamps. Solid-state lasers have undergone a renaissance since the development of reliable and cheap diode lasers, which can be used as pump sources. It has led to a new class of diode-pumped solid-state (DPSS) lasers which have been demonstrated to be highly efficient, reliable, and are attractive for a wide range of applications. DPSS lasers take the advantages of both flashlamp-pumped solid-state lasers and diode lasers, and therefore exhibit more advantages as follows:
High optical-to-optical conversion efficiency (>50%);

Good laser beam quality (M2 ~1.1);

Stable output laser power (±1%);

Low maintenance or maintenance-free;

Compact in size.
The performance of our DPSS lasers is comparable with similar products in the world, but their prices are very attractive and competitive. These lasers are widely used in industries such as electronics, semiconductor, hardware, precision machining, science, defense and medicine for laser marking, trimming and cutting.
Model

ST-DPSS-50

ST-

DPSS-75

ST-DPSS-150

Laser type

Diode side-pumped solid-state lasers

Diode side-pumped solid-state lasers

Diode side-pumped solid-state lasers

Laser wavelength

1064nm

1064nm

1064nm

Beam diameter

3mm

3mm

6.3mm

Beam mode

Multi mode

Multi-mode

Multi-mode

Laser power

50W

75W

150W

Power stability

±1%

±1%

±1%

Cooling requirement

Water

Water

water

Electrical requirements

220VAC, 1KVA

220VAC, 1.5KVA

220VAC, 2.5kW

Recommended chiller

PH-LW10-CLP

PH-LW16-PF
PH-LW27-PF

Options

Laser marking head, Q-switch element, laser chiller, lab jack, XY stage
For OEM users or laser integrators, we can provide OEM and system integrators with a range of high performance components and sub-assemblies of diode-pumped Nd:YAG laser at more attractive prices. These components and sub-assemblies include laser head (diode pump module, laser resonator, Q-switch cell), diode driver and chiller. The options are beam expander, aperture, Q-switch.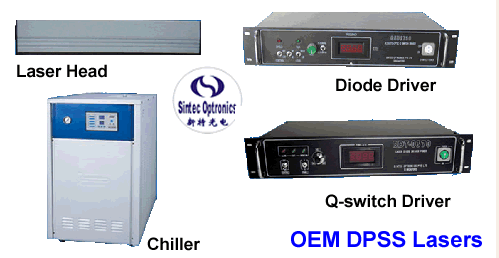 1. Laser Head
A basic laser head consists of laser base (optical rail), diode module, output coupler with mount, rear mirror with mount, front plate, rear plate, and cover. The options may include beam expander with mount, AO Q-switch cell with mount, aperture with mount and control cabinet.
Laser Head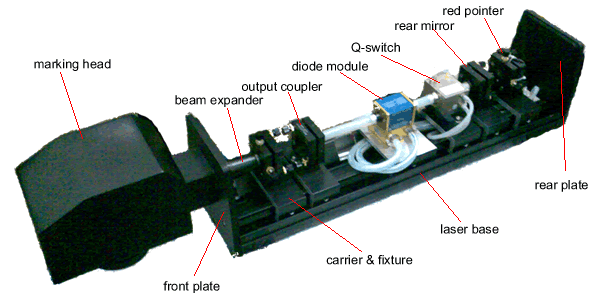 Remark: The output laser power depends on the used diode module and various laser power levels are available upon request.
Laser base (optical rail)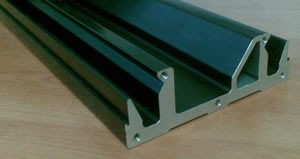 output coupler with mount (rear mirror with mount)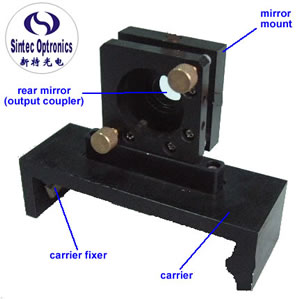 beam expander with mount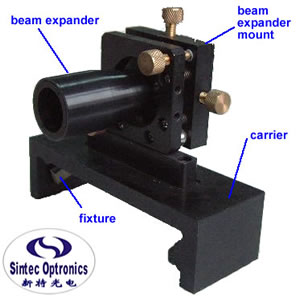 Q-switch with mount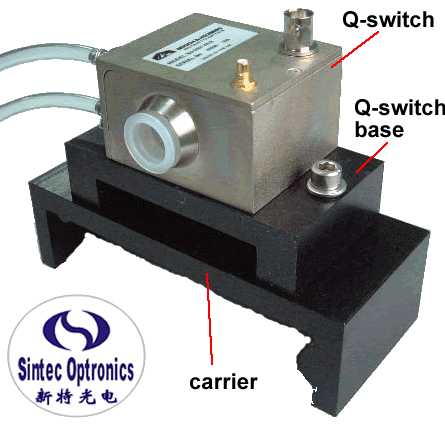 Aperture with mount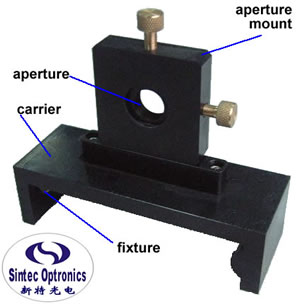 Carrier & fixture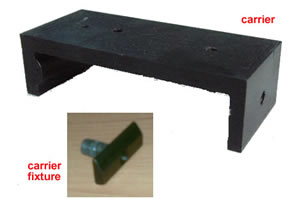 2. Diode Driver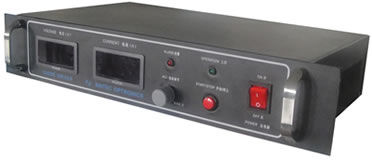 4. Chiller

5. Control cabinet
Used to mount key board, Q-switch driver, computer, lamp driver (or diode driver) and electrical controller. The electrical controller is used in YAG laser markers.


Diode End-pumped DPSS Lasers Lamp-pumped YAG Lasers DPSS Lasers (532/671/473nm) Thin Disk Lasers
High Peak Power DPSS Lasers High Repetition Rate DPSS Lasers CW DPSS Lasers (266nm)