Flying Fiber Laser Marker
High adaptability: Can be used on many materials like metal, plastic, leather, alloy etc. Can be used in many industries like Jewelry engraving, Medical devices, Phone case engraving, Hardware industry, stainless steel tableware, electron components marking etc.
Permanent marking: Laser marking is a permanent marking. It won't fade, run or become less discernable as time passes like traditional marking including ink jet, hand engraving, dot-peen marking.
Long service time: Fiber laser model has a over 100,000 hours working life. Almost no maintenance during this period.
Easy to operate: Support almost any Windows-based software like Coreldraw, AutoCAD, Photoshop. No need to adjust Q-switch easier than YAG diode marking machine.
High precision: 0.0025mm re-position accuracy. Minimum line width 0.01mm.
Non-contact process: Won't cause mechanical extrusion or mechanical stress to materials. Laser beam won't move the work piece.
Portable: Small footprint, easy to move and transportation. Size like a computer case.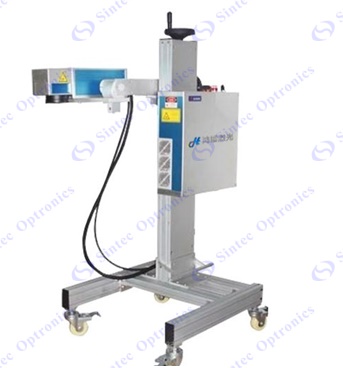 Technical Parameters:
Model
HL-MF-10R
HL-MF-20R
HL-MF-30R
HL-MF-50R
Ave. laser power
10W
20W
30W
50W
Marking speed
7000mm/s
7000mm/s
7000mm/s
7000mm/s
Marking depth
0.01-0.5mm
0.01-0.5mm
≥0.8mm
≥0.8mm
Standard marking area
100mm*100mm/170mm*170mm
Repetition rate
0.002mm
0.002mm
0.002mm
0.002mm
Min line width
0.01mm
0.01mm
0.01mm
0.01mm
Min sign width
≥0.2mm
≥0.2mm
≥0.2mm
≥0.2mm
Electric power required
220V /50HZ
220V /50HZ
220V /50HZ
220V /50HZ
Environmentally friendly: Using no harsh chemicals during the process. No need water chiller to cool, small size small occupation, can be easily installed in many places.
Cost-effective: No maintenance during the 100,000 hours working life. One machine can be used in many different materials & industry. Marking software c/w machine. Minimal part replacement
High efficiency: Computer operated, suitable for automatically processing (like production line, automatically filling line). Marking speed is 7000mm/s.
Full supporting: Warranty two year. Full operator training. Our engineers providing a solution according to your application. Engineers available service machinery overseas.
High quality: imported core spare parts like German IPG fiber laser.
Flying UV Laser Marker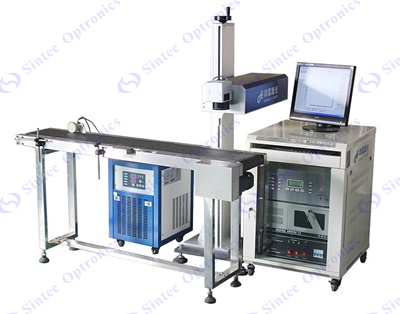 UV laser processing is achieved by photochemical ablation. Strong energy of the laser can interrupt the bonding between atoms or molecules in the material and transform them into small molecules and make material easy to evaporate.
Features:
1.Excellent beam quality, smaller focused spot size, ultra-fine marking;
2.Since most materials can absorb the UV light, the range of application is much more wider;
3.Small heat-affected region, no thermal effects, no burning issue;
4.High speed, high efficiency;
5.Stable performance , small size, low power consumption.
Technical Specifications:
| | |
| --- | --- |
| Laser power | 3W、5W optional |
| Laser wavelength | 355nm |
| Beam quality | <1.1 |
| Q-peak laser power | 0~100KHz |
| Standard marking range | 110mm×110mm |
| Marking deepness | ≤1mm |
| Whole machine power | 800W |
| Minimum line width | 0.01mm |
| Repetition accuracy | ±0.0001mm |
| Power supply | Single phrase AC 90-250V/50Hz 5A |
| Marking speed | 5000 characters /s (uniline roman type letter height 1mm) |
| Mainframe system size | 900mm×680mm×1200mm |
| Cooling system | Constant temperature water cooling |
Marking Sample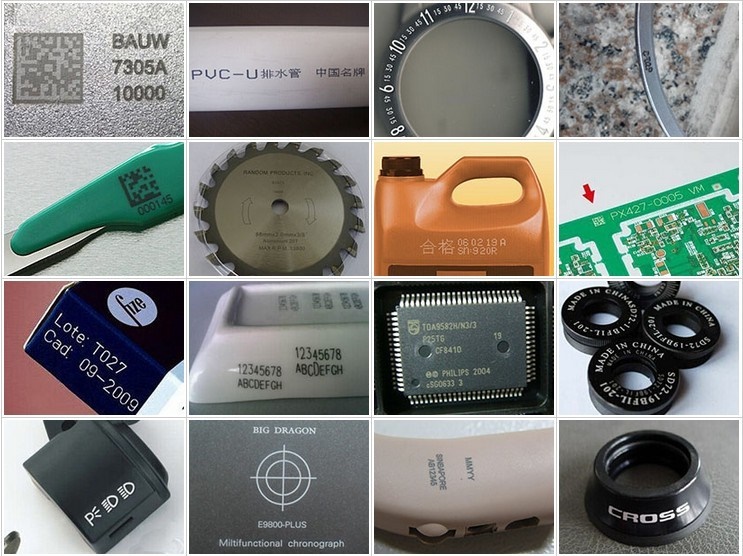 Lamp-pumped Laser Markers Fiber Laser Marker Diode-pumped Laser Markers Dual-head Laser Marker